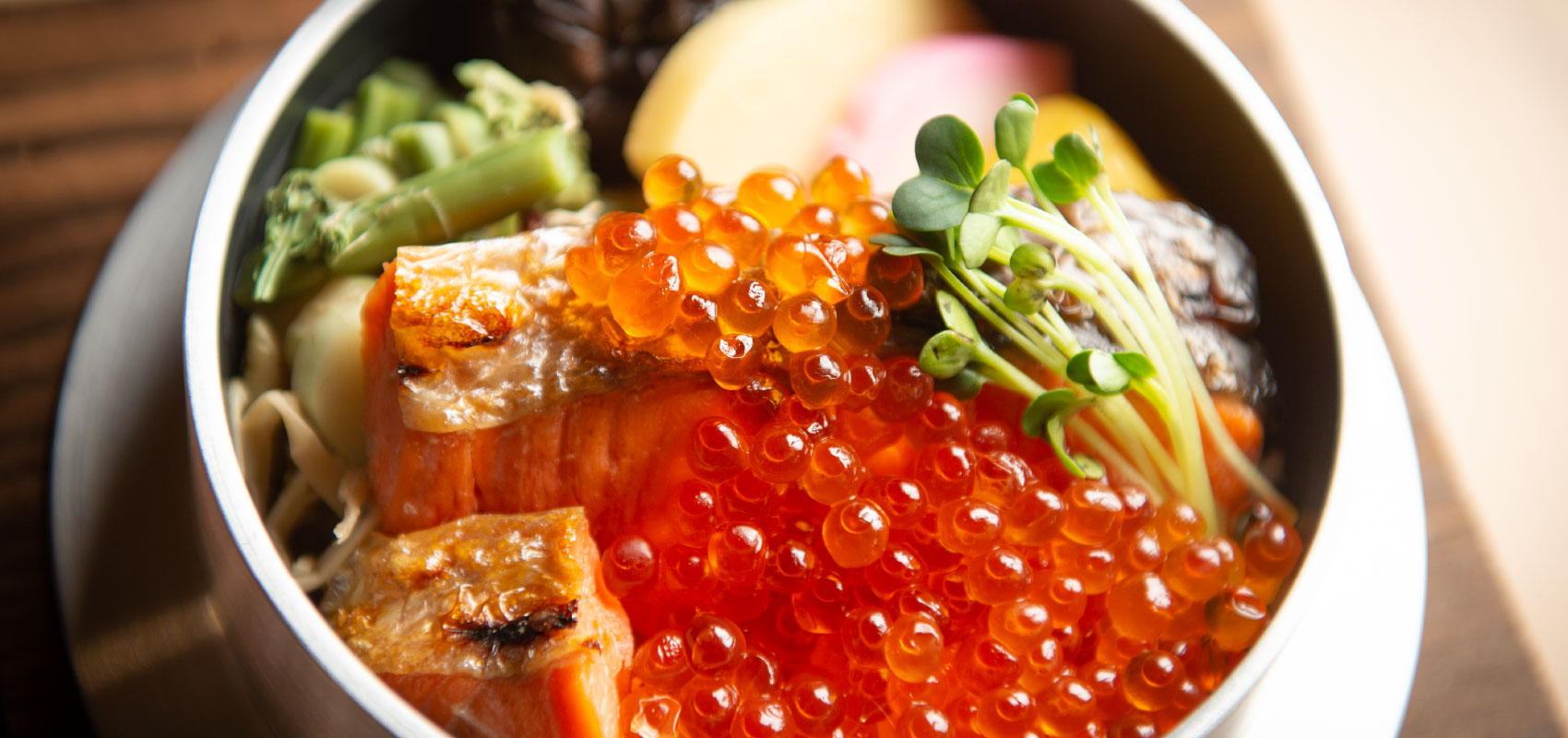 Just a five-minute walk from Hakodate Station!
Enjoy great local food with glistening, delectable rice.
A wide selection of local brew is also available.

【Power outlets are available at all seats. Feel free to charge your devices. 】
Araki takes pride in its seafood dishes and kamameshi iron pot rice, serving great local food with glistening, delectable rice. Operated directly by a seafood wholesaler, the restaurant guarantees freshness and diversity of meals, including the signature crab cuisine.
Lunch set meals (complete with all-you-can-drink soft drinks and complimentary salad and side dish refills) and dinner set meals are also available for a truly refined dining experience.
Araki also provides seating for up to 16 guests.
Private rooms cater to a variety of occasions such as dates, celebrations, and anniversaries, providing the privacy for patrons to unwind.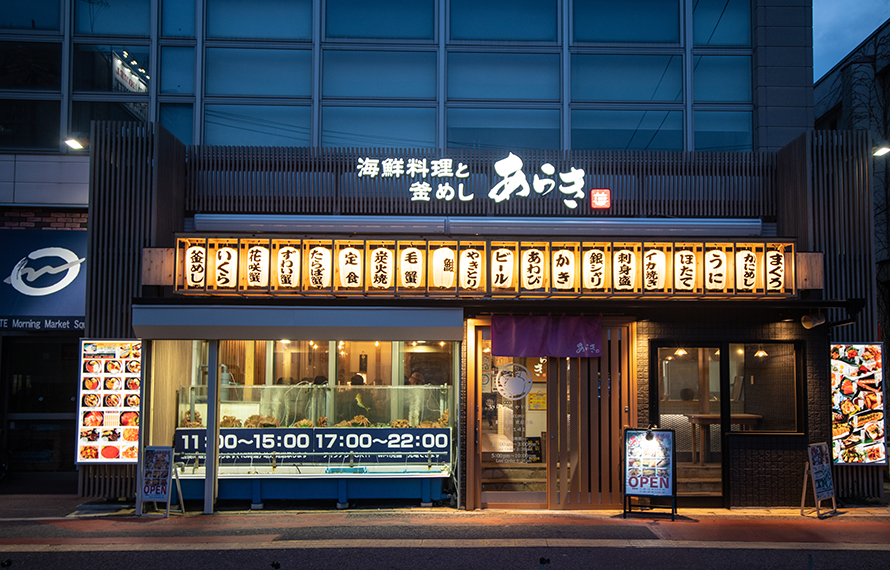 Our interior featuring Japanese cedar from southern Hokkaido exudes a laid-back atmosphere. Counter seating, table seating (in private rooms), and recessed-floor seating (in private rooms) are also available to meet various needs.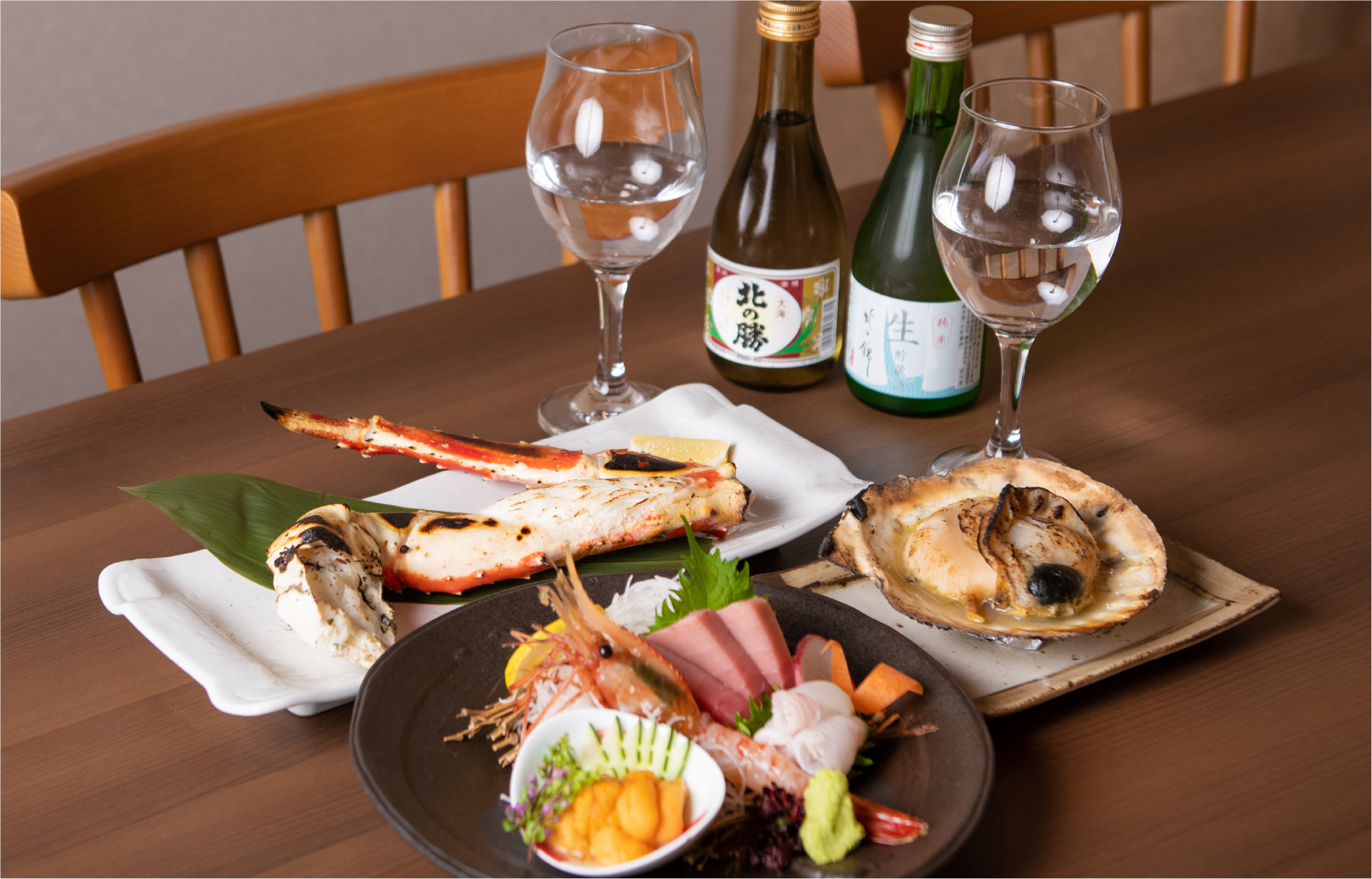 Reservations required
Newly installed private rooms are ideal for special anniversaries, business entertainment, and more.
Semi-buffet-style Lunch
Popular semi-buffet-style lunch set meals with glistening, delectable rice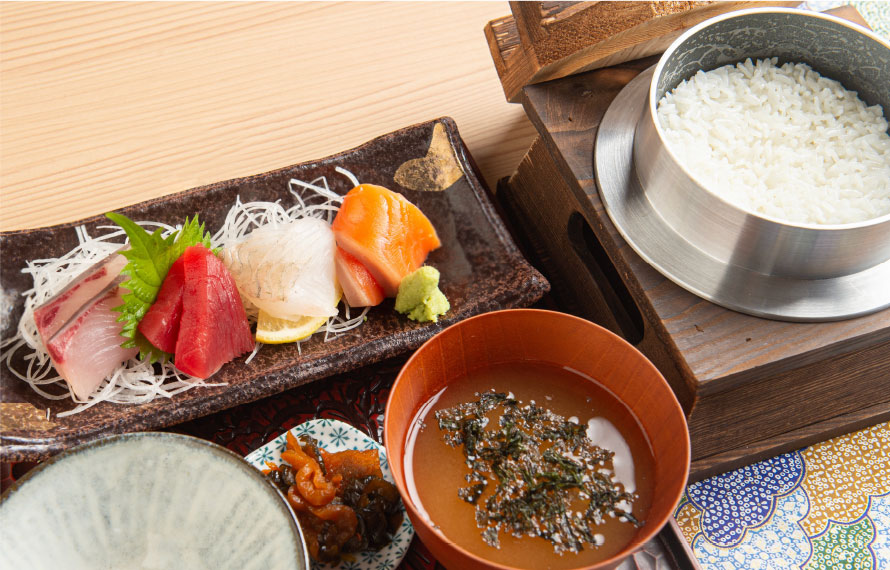 The set meal featuring glistening, delectable rice includes a choice of five main dishes (assorted sashimi, squid sashimi, grilled Atka mackerel, grilled salmon belly, or ginger pork). While your rice is expertly being prepared, indulge in a buffet of side dishes, salads, and soft drinks to enhance your dining experience.
Local Brew & Dinner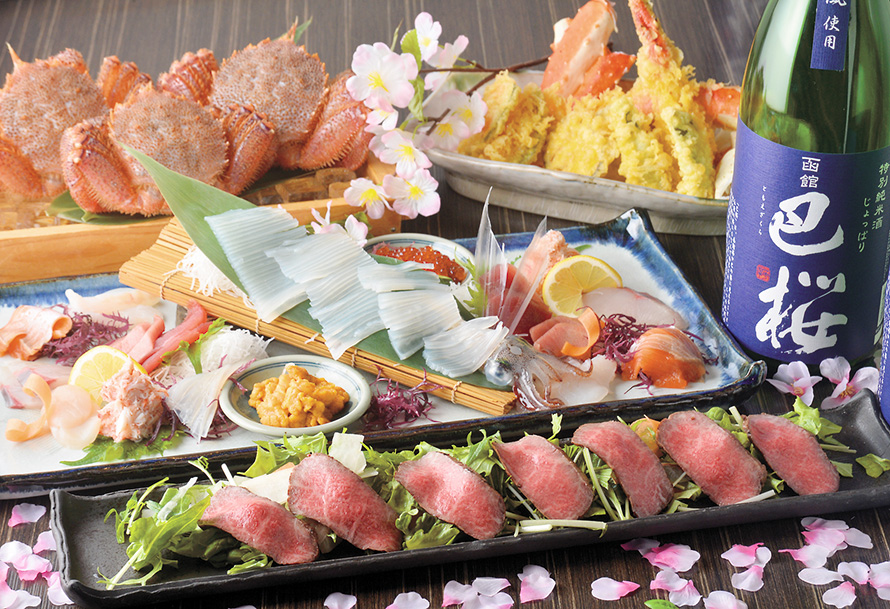 In addition to kamameshi iron pot rice, we also offer a wide selection of gastropub menu items that go well with alcoholic beverages. Savor the local brew and dishes prepared with seasonal ingredients.
Reservations for Multi-course Meals
Feel free to contact us with inquiries regarding budgets and desired menu options. From 3,800 yen (including tax) per person for groups of 2 or more.
An all-you-can-drink option is also available for 2,000 yen per person.