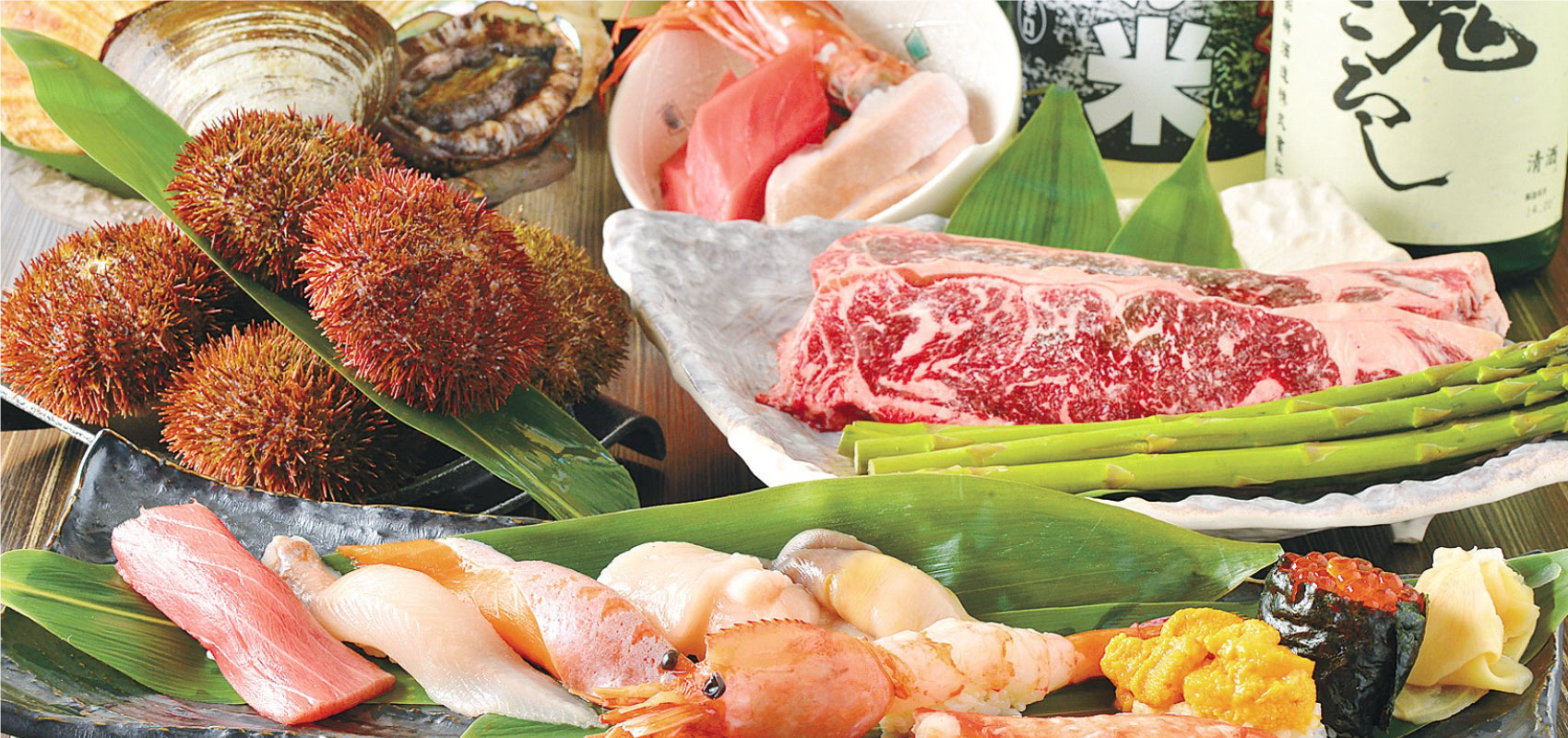 For lunch, we offer great value-for-money meal platters and seafood rice bowls. Enjoy fresh seafood, hand-picked local vegetables, and Wagyu beef.

Situated just a stone's throw from the Hakodate Morning Market, Hakodate Dining Gaya is a seafood-centric gastropub serving dishes prepared with fresh seafood from the nearby Hakodate coastal waters and other premium ingredients from across Hokkaido. This dining spot is popular for its lunch menu: meal platters and set meals with a seafood rice bowl of your choice. The live seafood tanks installed inside and in front of the restaurant display seasonal fish, shellfish, crab, and more. The freshness of seafood is guaranteed as dishes are prepared to order. Indulge in the finest seasonal Hakodate delicacies at Gaya.
A hideout in front of the bustling Hakodate Station area! Various seating options are available to suit your needs.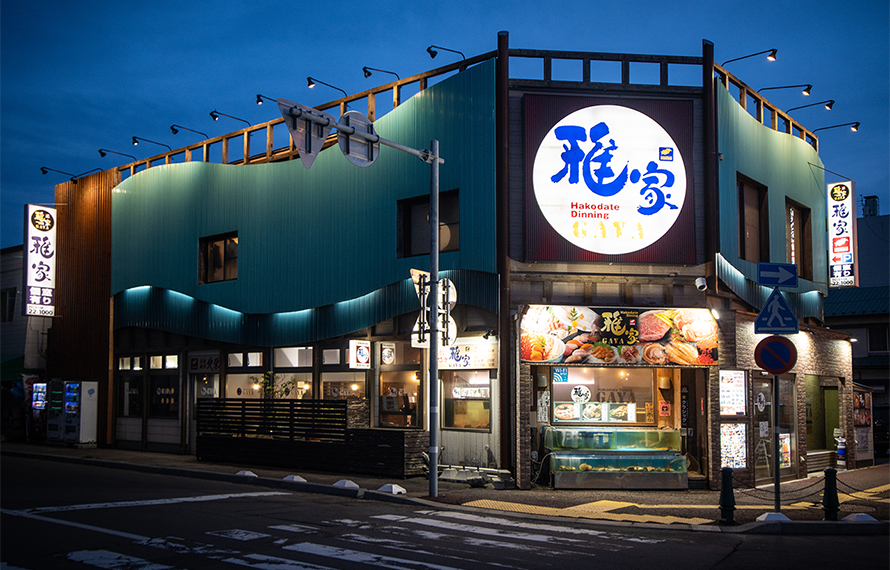 On the first floor are 15 counter seats besides six private rooms and three box seats that can accommodate a total of up to 22 guests.
On the second floor are six private rooms with a banquet capacity of 24 guests.
There are also tables and chairs that can be arranged in various ways for banquets, meetings, and other events.
Lunch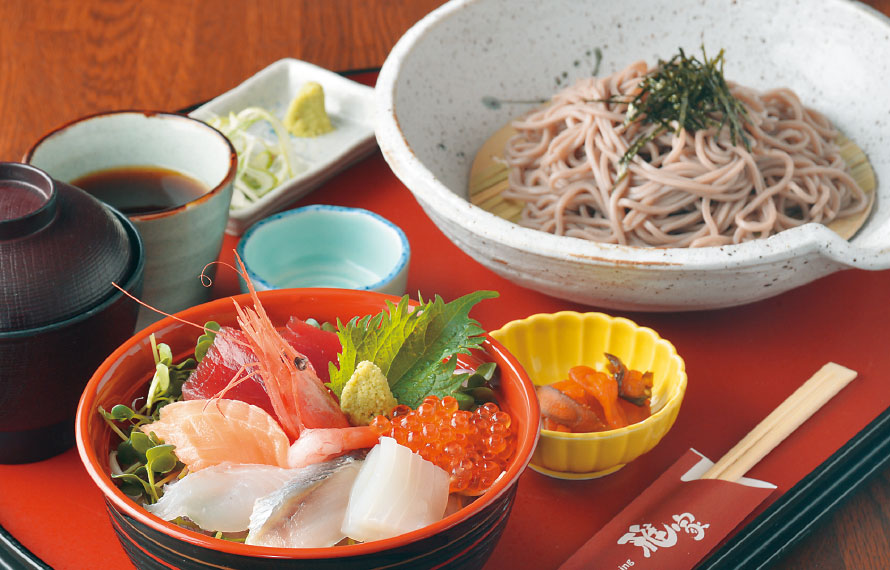 The lunch menu includes a popular set meal with a selection of 12 seafood rice bowls from which patrons can choose their favorite. The restaurant also offers six exquisite meal platters, regular set meals, and more. Free rice refills and all-you-can-eat tubed cod roe paste are also popular, guaranteeing a satisfying dining experience.
Local Brew & Dinner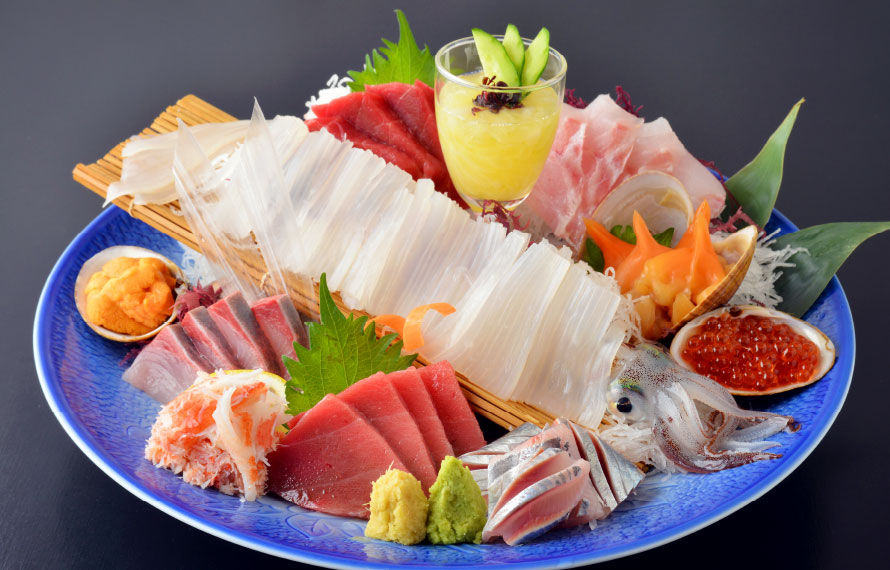 We offer a selection of dishes featuring seasonal local ingredients and exceptional dishes that pair well with alcoholic beverages. Enjoy Hakodate delicacies with your favorite drinks.
Reservations for Multi-course Meals
We offer multi-course meals for a variety of occasions such as banquets, traditional Japanese dinner parties, and anniversaries.
Reservations are accepted for parties of three or more.
We also offer multi-course group meal options and an all-you-can-drink course (2,200 yen) to ensure a memorable dining experience for all.